Central Pier Arcade & Speedway
Much of the original Central Pier in Atlantic City was destroyed by fire and hurricanes. However a significant section still remains. It houses many fun amusement rides and games.
Central Pier is located on the Boardwalk at Tennessee Avenue.
Examples of rides and games available on Central Pier are shown below.
Go-Kart Racing
The Go-Kart Racing on Central Pier is always busy. The kids love it.
Skeeball
Central Pier Skeeball.
Basketball
Central Pier Basketball.
Paint Ball Guns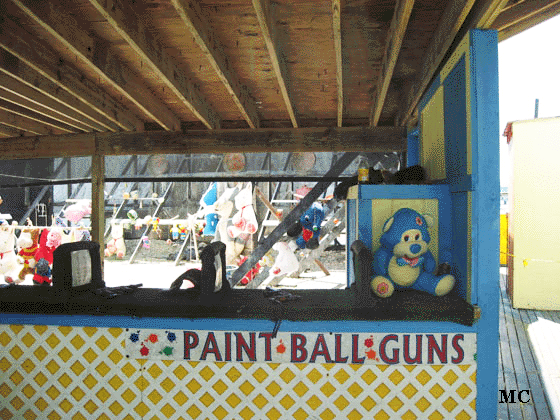 Central Pier Paint Ball Guns game. You can make quite a mess shooting paint balls on Central Pier. See some of the paint ball targets below.
Paint Ball Targets
Paint Ball Guns game targets.
Treasure Chest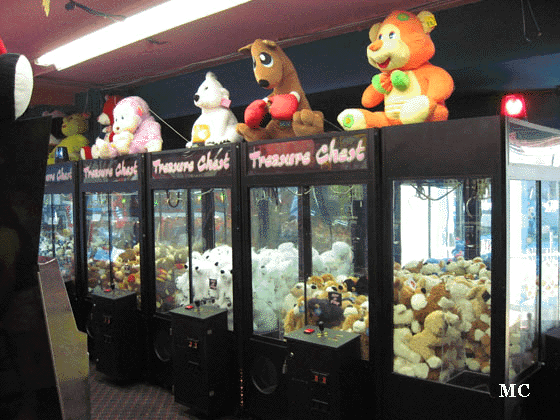 Treasure Chest games.
Redeem the Prizes You Win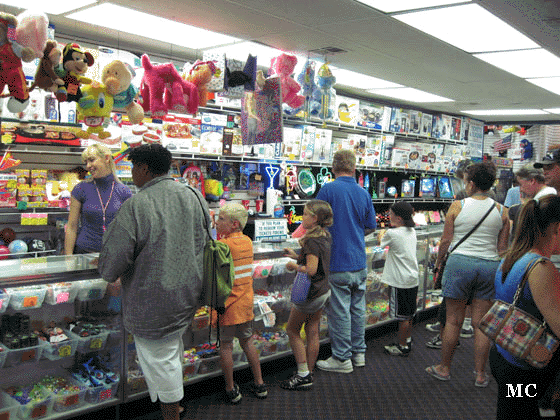 Central Pier Game Prize Redemption Center.
---
To see amusement rides from Steel Pier follow this link: Steel Pier
To see scenes from Atlantic City Piers in those nostalgic bygone days follow this link: Early Piers
---
---